NEWS
Outdoor Lighting General Catalog Garden Lighting 『LEDIUS』 2021 Edition Published
It is easier to understand by linking with the WEB and supports English users.

Takasho Co., Ltd., a garden lifestyle manufacturer (Head Office: Wakayama, Kainan; President: Nobuo Takaoka, Tokyo Stock Exchange: 7590) and subsidiary who responsible for the lighting business, Takasho Digitec Co., Ltd. (Head Office: Wakayama, Kainan; President: Ryosuke Furusawa), Outdoor Lighting General Catalog 『Garden Lighting / LEDIUS』 2021 edition was published on (Mon) 19 April, 2021.

In this 10th year edition catalog, with the enhancement of the WEB, you can access detailed information you want to know more from the paper, produced as one of the cross-media linked to the WEB. Furthermore, by making the specifications iconic and opening the fold page of the Japanese / English icon explanation and looking at the catalog together, it can be used not only in Japanese but also in English, making it easy to see the icon information.

This is a general catalog of outdoor lighting that can be understood more deeply by more customers involved in outdoor lighting. (320 pages in total)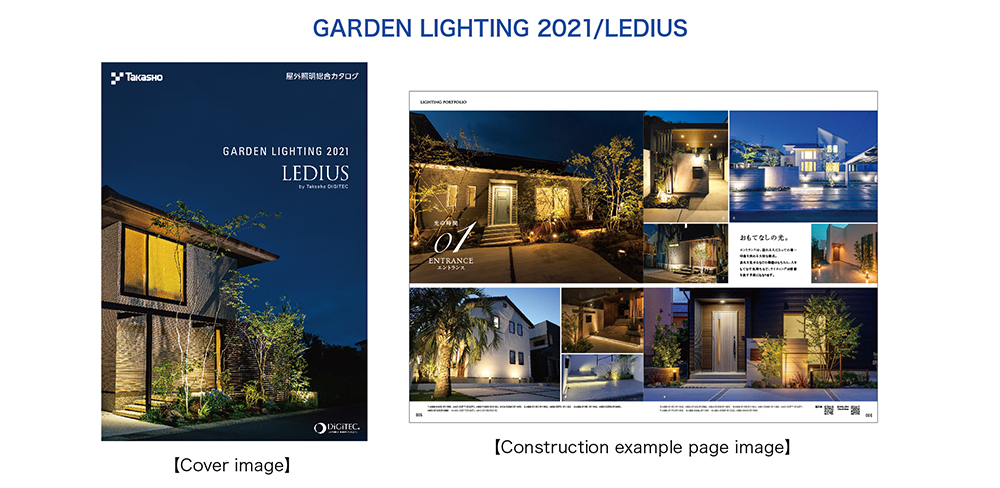 ◆ Features of Garden Lighting 2021 / LEDIUS
(1) Linkage with website
Each page has a QR code linked to the website so that customers can obtain more detailed information such as construction example pages, product initiatives, and services we provide. Also, if you have a product you are interested in, you can search the database from the QR code installed at fold page at the end of the book.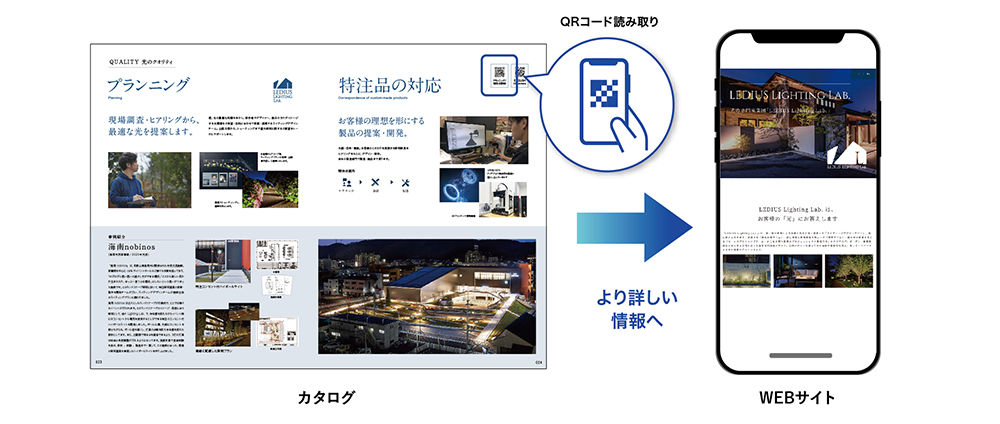 (2) The product specifications are easier to see and can be used by users in English.

A fold page is provided at the end of the book so that you can check the meaning of the icon in detail while selecting the product (①), all the spec expressions are made into icons, and the icon explanation is written in English so that even those who can not read Japanese can understand the specifications content easily (②).

We have set up a QR code for the product database on the fold page, so you can check the detailed information of the product. In addition, the product database is available in English, so you can check the product details in both Japanese and English.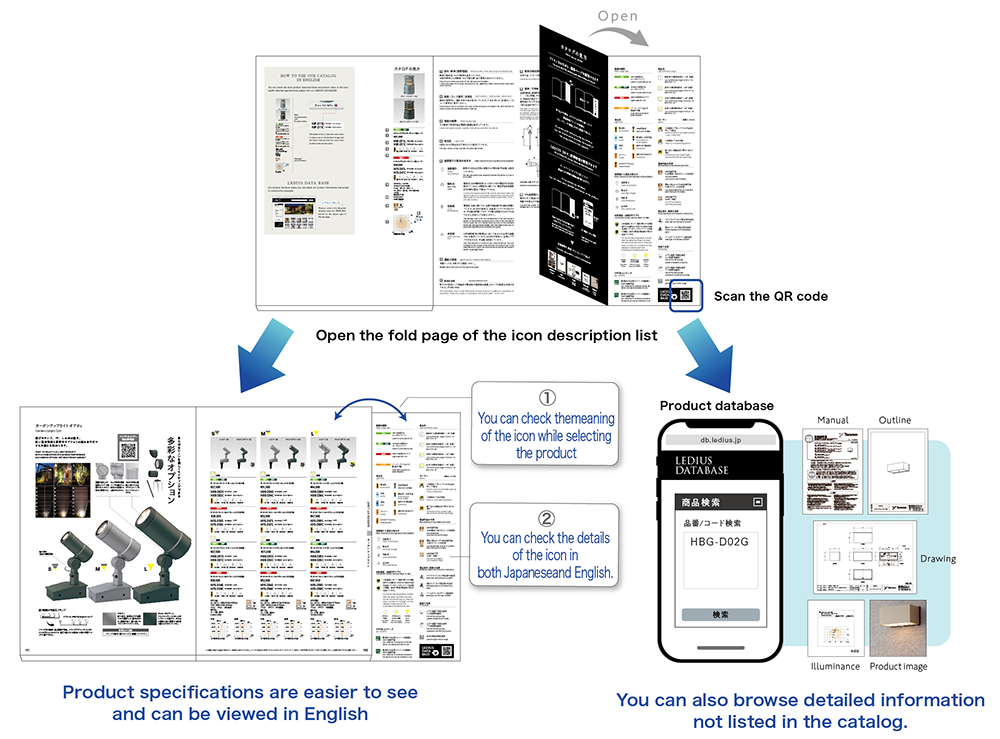 (3) Special page that conveys product development and support system

Special features such as manufacturing system and lighting plan are posted so that you can use the product with peace of mind. It also introduces the product development background and process.