NEWS
Making the stores and garden of houses more comfortable with IoT, the "Garden for people gathering GEMS" leaflet published.
Takasho Co., Ltd., a garden lifestyle manufacturer (Head Office: Wakayama, Kainan; President: Nobuo Takaoka, Tokyo Stock Exchange: 7590) and subsidiary who responsible for the lighting business, Takasho Digitec Co., Ltd. (Head Office: Wakayama, Kainan; President: Ryosuke Furusawa), the leaflet "GEMS® Leaflet 2020~Garden for people gathering GEMS~" that summarizes the charm of the garden IoT system" GEMS® (Garden Energy Management System®) " that has been developed since 2017 will be published on 20 (Mon), April.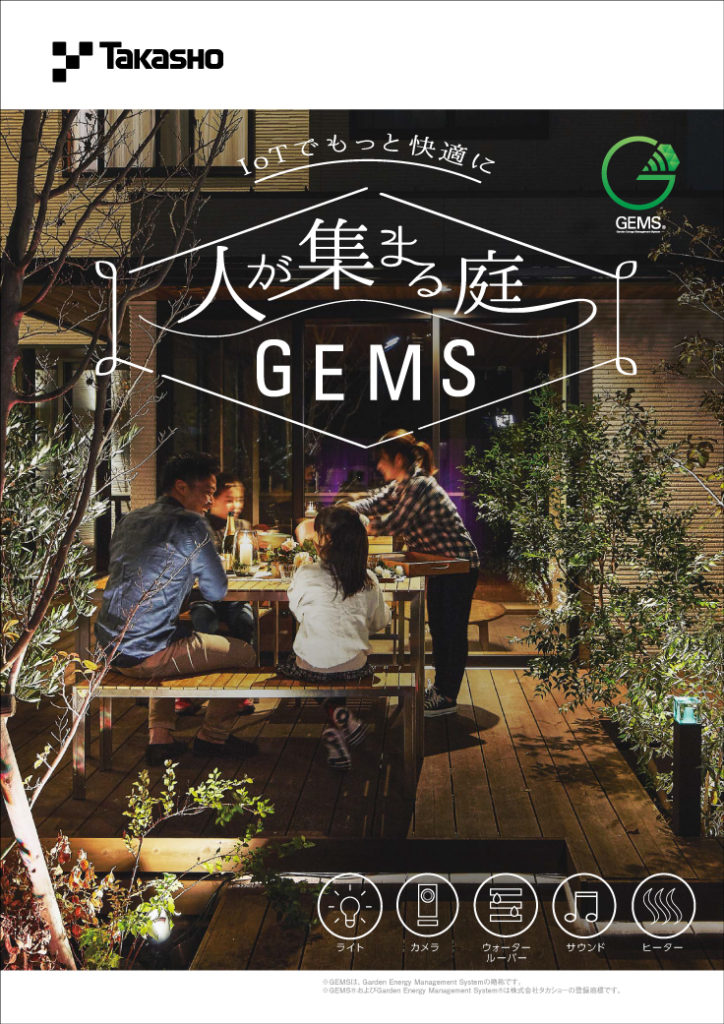 This leaflet not only introduces the necessary "products" when bringing in the GEMS® system, but also carefully explains the changes in "things" that appear after bringing in this system.
It introduces many advantages that can be provided not only to the garden of the house but also to the non-housing market such as hotels and cafes with abundant image photographs.
◆ GEMS active in every situation
Introduces the effect of bringing in GEMS in accommodation facilities, public / medical welfare facilities, and commercial facilities in addition to housing.
It is a leaflet that makes it easy to use for business negotiations, with contents that can propose different usage methods for each target.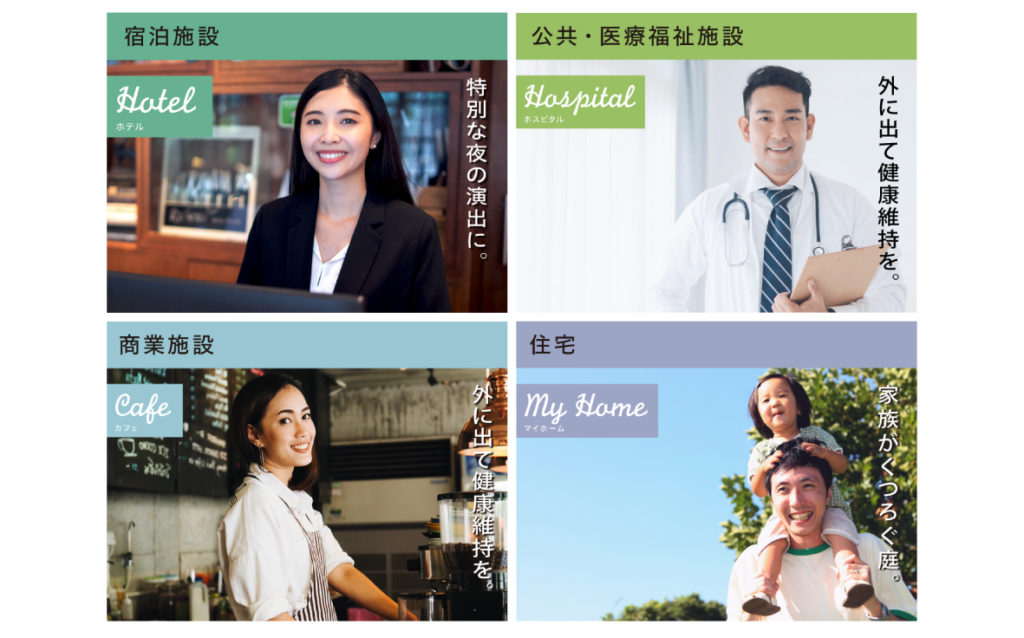 ◆ Introducing a day using GEMS
Using the cafe as a model, we will introduce concretely when and how GEMS will be successful throughout the day.
It explains the performance of GEMS in an easy-to-understand way.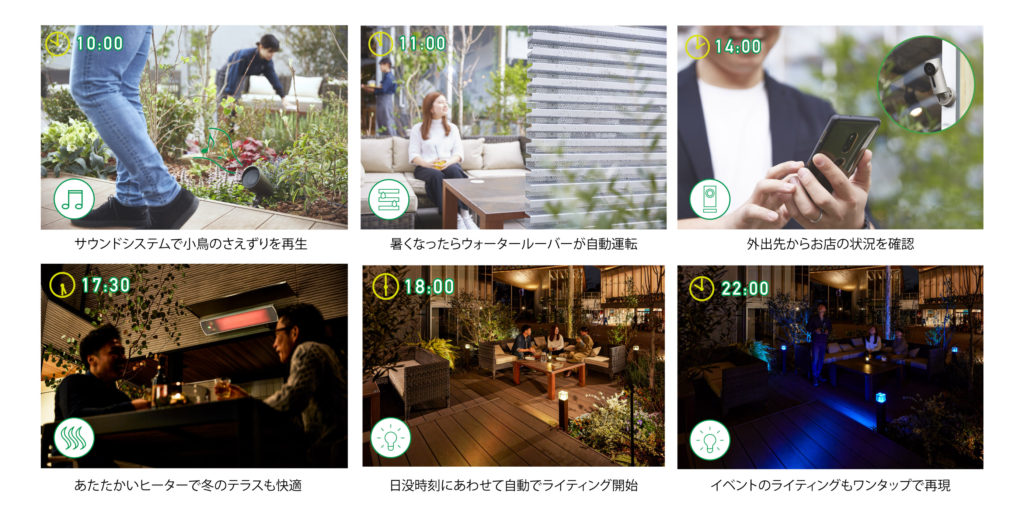 ◆ About GEMS®
"GEMS®" is an abbreviation of Garden Energy Management System. By connecting various items in the garden with a network and making it IoT, we propose a more comfortable and easy-to-use garden.
Also, since GEMS®︎ can be connected with the lowvolt system, it can be connected safely and easily even outdoors.
It is easy to handle even for businesses that have been using lighting for a long time, and it is also possible to propose to gardens that already have lowvolt lights installed.

◆ About the function and support for linking to GEMS®︎
⑴ Light
You can freely control the brightness and color of the light. You can also register scenes with multiple lights. Operated by GEMS APP.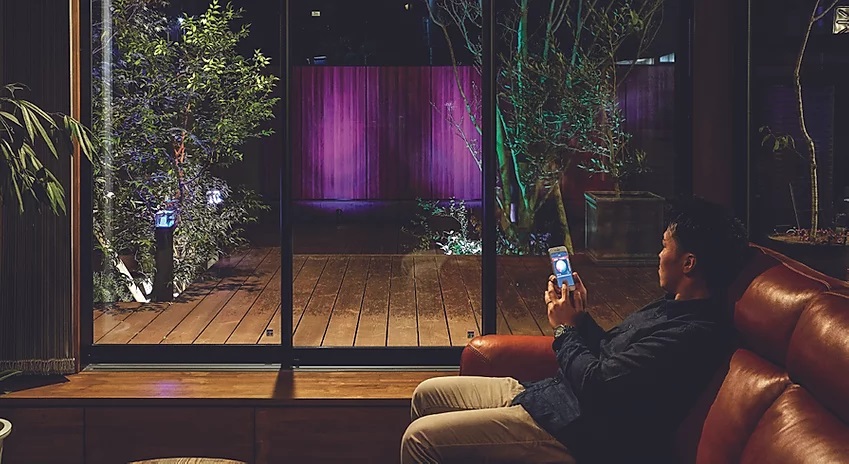 ⑵ Water louver
A louver that creates a cool garden with a water spray effect.
In conjunction with weather information, watering control only when necessary. Operated by GEMS APP.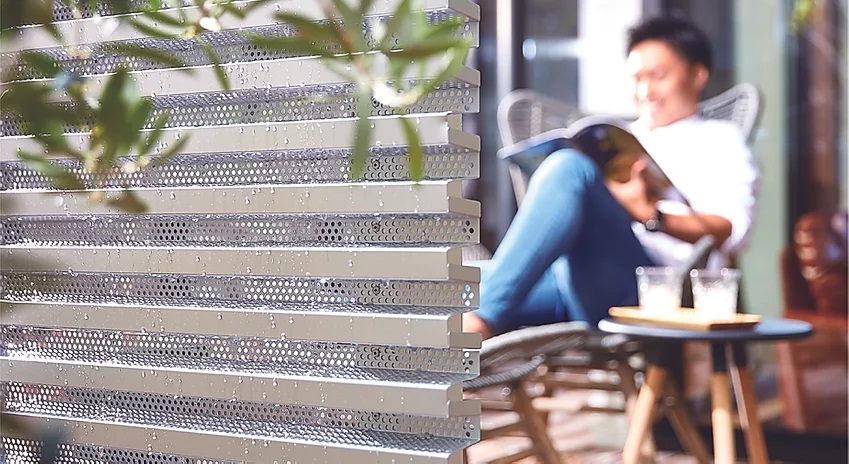 ⑶ Camera
A network camera that allows you to watch the situation of the garden from your smartphone 24 hours. Operated by GEMS APP.
⑷ Sound
A sound system consisting of an outdoor speaker and an amplifier.
Make your garden more comfortable with the sounds of nature and your favorite BGM. Works with smartphones via Bluetooth®.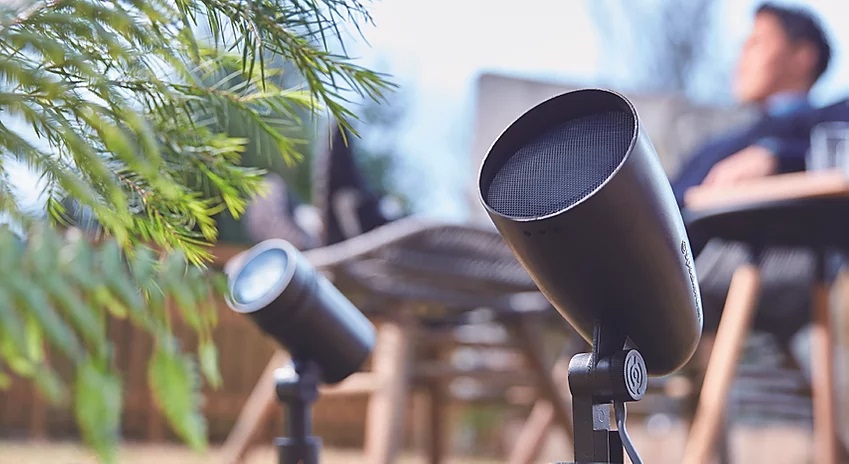 ⑸ Heater
Place it such as under the eaves, to warm the winter garden and make it a much more desirable place. Operate with remote control.
*Not for lowvolt system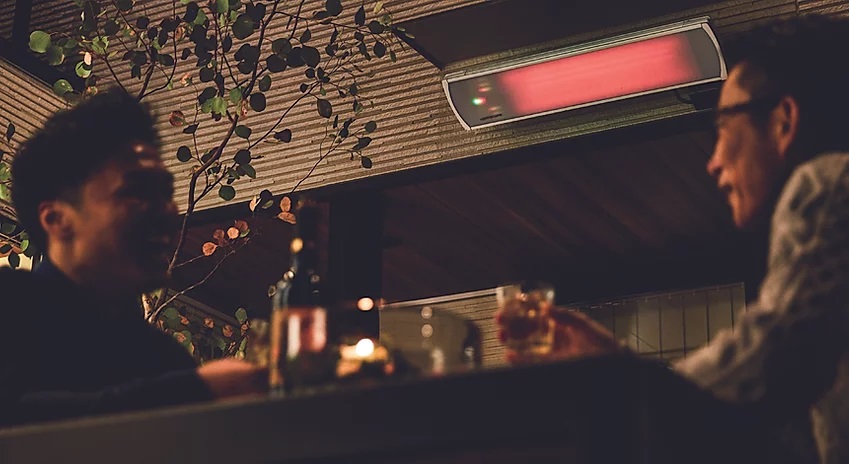 ⑹ Anshin Support
Free support for problems such as communication failure that occurred during use for 1 year after the initial setting of GEMS equipment with communication function was completed.
Anshin Support Call Center is available.